Anyone can become a favorite web-slinging superhero with a Spider Man costume and accessories. Whether you choose to make your own costume, or purchase one readymade, you're sure to be ready for action fast.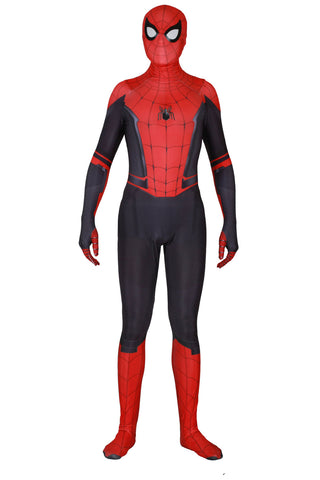 There are plenty of options for purchasing a Spider Man costume no matter who it is that wants to dress up.
Adult Costumes
Adults have several options available to choose from, including:
Comic Spider Man: This costume includes a nylon body suit with a hood-style mask. The costume has traditional black web detailing and fits up to a 38-inch waist.
Classic Costume: For those that want an old-school Spider Man look, this costume features the old-style costume with the prominent spider on the chest. Costume includes the body suit with hood-style mask.
Children Costumes
Kids that want to dress as Spidey also have different costumes to choose from, including:
Spider Man Movie Costume: Dress as Spider Man from the movie with this one-piece jumpsuit. The costume comes with a full-face mask that covers the eyes and top of the head.
Deluxe Muscle Chest: Kids can bulk up with this deluxe costume that includes a padded muscle chest. The costume also includes a full hood-style mask.
---